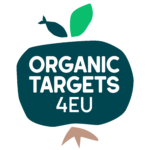 Promoting a sustainable future
OrganicTargets4EU aims to reach 25% of agricultural land
under organic farming and a significant increase in organic aquaculture by 2030.
The European commission recognises the key role of organic farming (and aquaculture) in the transition towards a more healthy and sustainable food system and it sets ambitious targets for organic production in the Farm-to-Fork and Biodiversity Strategies. To reach these goals, it must be considered that the distribution of organic production across EU Member States is currently highly variable.
The 42-month project will address the needs for a balanced upscaling of production and consumption to redefine and transform the current farm structures. This huge transformation needs to be supported by ambitious research and innovation, strong advisory services, knowledge exchange and training opportunities for all organic operators and related professionals.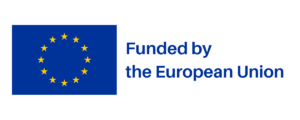 Funded by the European Union. Views and opinions expressed are however those of the author(s) only and do not necessarily reflect those of the European Union or European Research Executive Agency (REA). Neither the European Union nor the granting authority can be held responsible for them.